REVISED WEB CONTENT IMPROVES CUSTOMER BASE
Company Profile
As a leader in the oil & gas production business, Flow Control Equipment, LLC (FCE) specializes in the repair and remanufacture of Fisher equipment to top working condition to include Fisher control valves, Fisher pressure regulators, and Fisher pneumatic and electronic instrumentation. They use quality controls based on quality (MSS, ANSI and ASTM) standards so that each step in the repair process conforms to industry guidelines. Their staff repairs products to industry standards using replacement parts that meet or exceed the standards set by the industry to support the FCE warranty. Every product at FCE is remanufactured and, assembled, inspected, and tested to meet the industry standards.
FCE has a staff of qualified personnel with combined experience exceeding 75 years of industry knowledge focused on troubleshooting, repairing, and performing diagnostic testing on all brands and models of production valves. The Fisher product expertise at FCE also extends to their valve and instrumentation technicians. FCE is committed to timely and effective repair work to include reducing down time and improving productivity.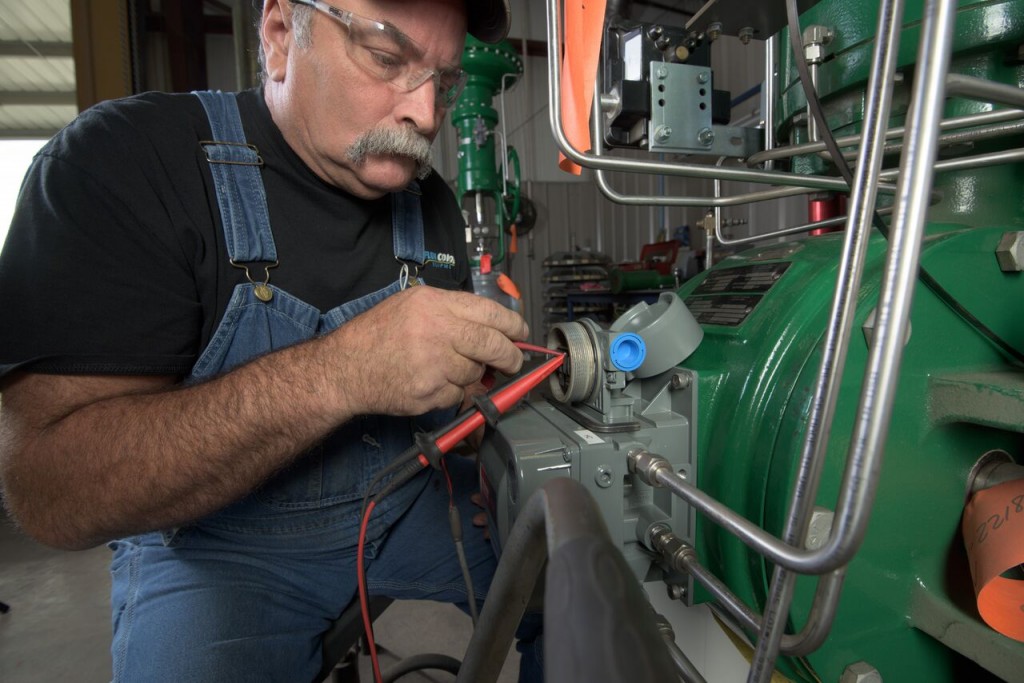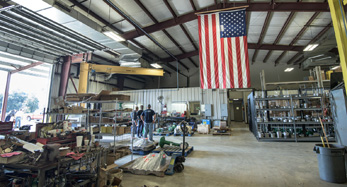 The Challenge
Performing more than just simple updates to their existing web design and content was out of the company's skill set. Revisions to the website were needed to showcase Flow Control Equipment's cohesive brand and message to their client base. Education Technical Advisor, Philip Neck reached out to MEPOL as he had done in the past for website assistance.
The Role of MEPOL & Partners
Previously, Project Director Merlin Bodin created and made changes to the website in 2012. Needing administrative access to the website to make their own revisions, Mr. Neck contacted MEPOL for more information in 2014. In June of 2015, he contacted MEPOL again for assistance with revisions on their website that would more accurately describe their current services.
MEPOL Director, Frank Buck, assisted FCE by reaching out to third party provider and graphic designer Elizabeth Bell for her expertise. After revising the web content per Mr. Neck's request by adding a disclaimer to the bottom of the home page and applying an edit in wording on all active pages, FCE now has an updated website to showcase to their existing and potential customers.
"MEPOL has continued to provide a very important service to us in facilitating the hosting of our home page. It is of utmost importance to keep the submittals current to the search engines to have successful "hits". Even in these down times for the Oil and Gas industry we have actually seen a small uptick in hits to our web page. This has allowed us the opportunity to gain in the number of customer contacts that are looking for unique specific services that differentiates us from all other valve remanufacturing facilities. We have been very pleased with the service given by MEPOL and look forward to a continued relationship."
—Philip Neck, FCE Education/Technical Advisor
The Results
As a result of MEPOL's assistance, FCE experienced the following impact: total increased sales of $60,000, 15% of new client base created from a higher number of website visits, and an increase in investments on information systems of $3,000 was obtained.
New investments on information systems
SUCCESS STRATEGIES
Emerging Technologies

Workforce Development